Item Overview
Our mockup creator contains tons of high-quality and high resolution images that you can edit and combine to create tons of presentation images. Below is a picture of all 130+ items included. You'll find various items from art tools, devices and stationery to decorative items and editable surfaces. To help you achieve different looks for your final image we also included 20 backgrounds. You can get all of these for a very limited period only at just $22!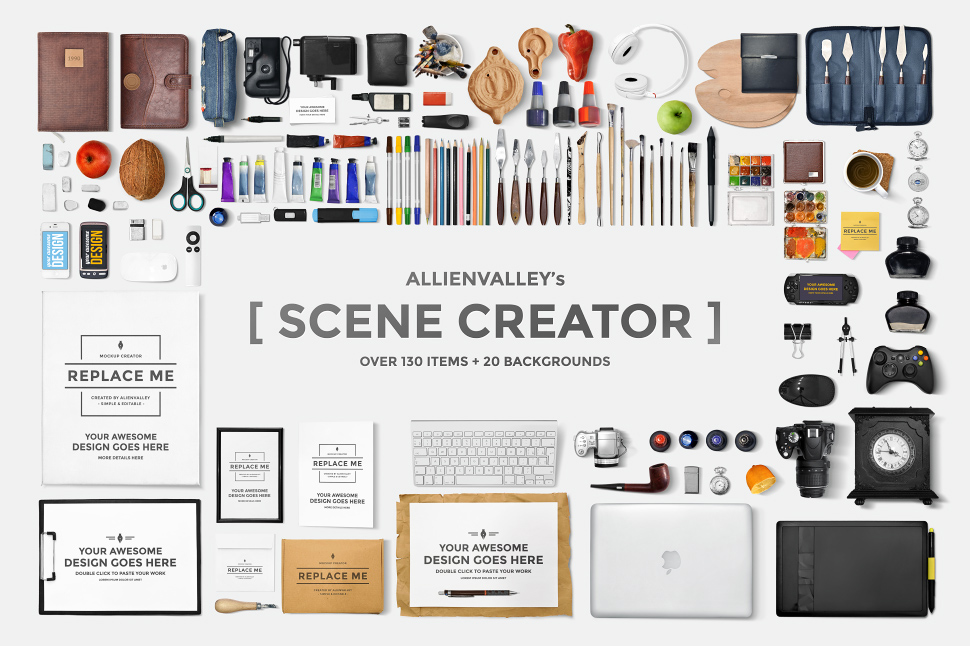 Editable Items
As mentioned before there is also a series of editable objects included. You'll find mainly stationery items but there are also a few bonus editable devices (not included in the image below but you can see them uptop). These surfaces can be easily edited via smart-objects: double-click the object, paste your design, hit save and you're done!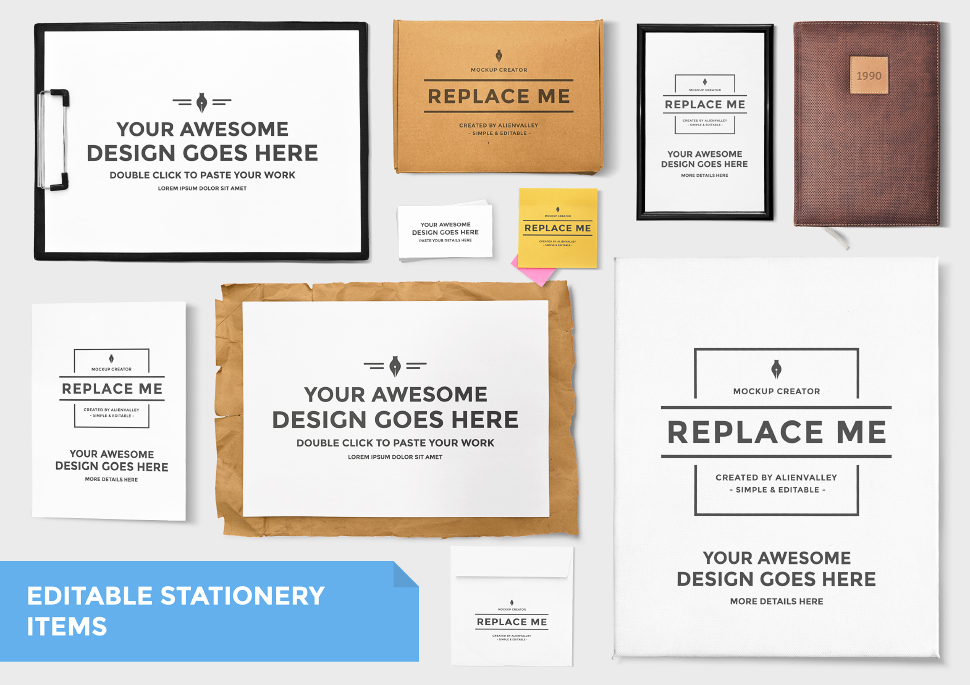 Lots of art tools
For art fans, the mockup creator features lots of cool art tools that you can use to decorate your sketch or painting mockup preview. You'll find a variety of pictures of brushes, colored pencils, painting knifes and more!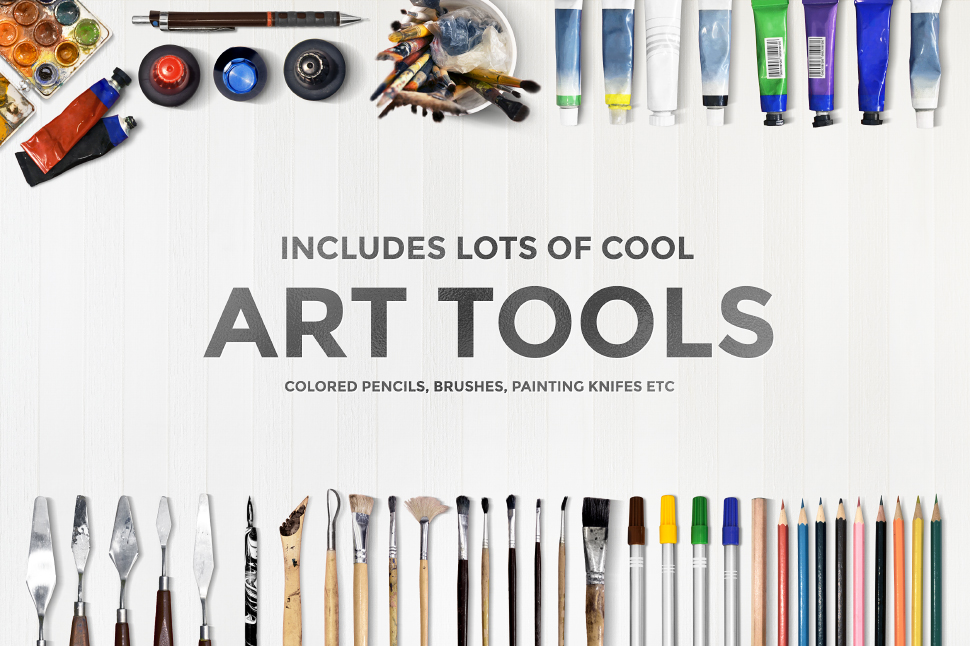 Decorative Items
To help give your scenes more personality we included some decorative items like fruits, ceramics, clocks etc. Depending on the style of the scene that you want to create you can choose from these objects and combine them to achive the desired effect. Below is an example of a scene created using only some of these objects.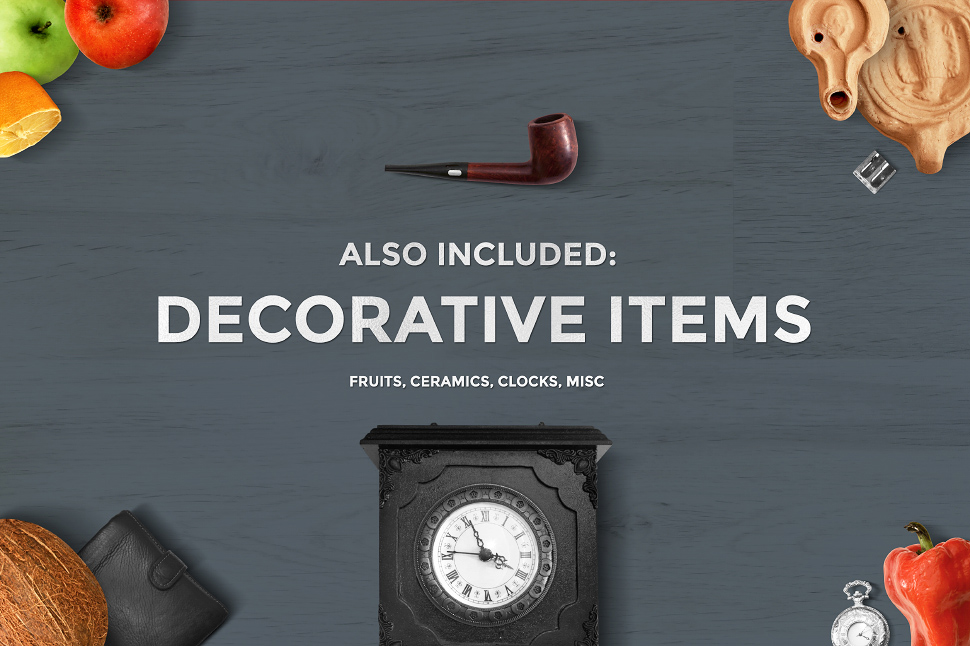 Create Different Styles
With the vast amount of items and background combinations include it's very easy to create different kinds of styles for your scenes. Whether you're looking for something clean and professional or something colorful or artsy, the mockup creator has you covered. You can see below a few examples.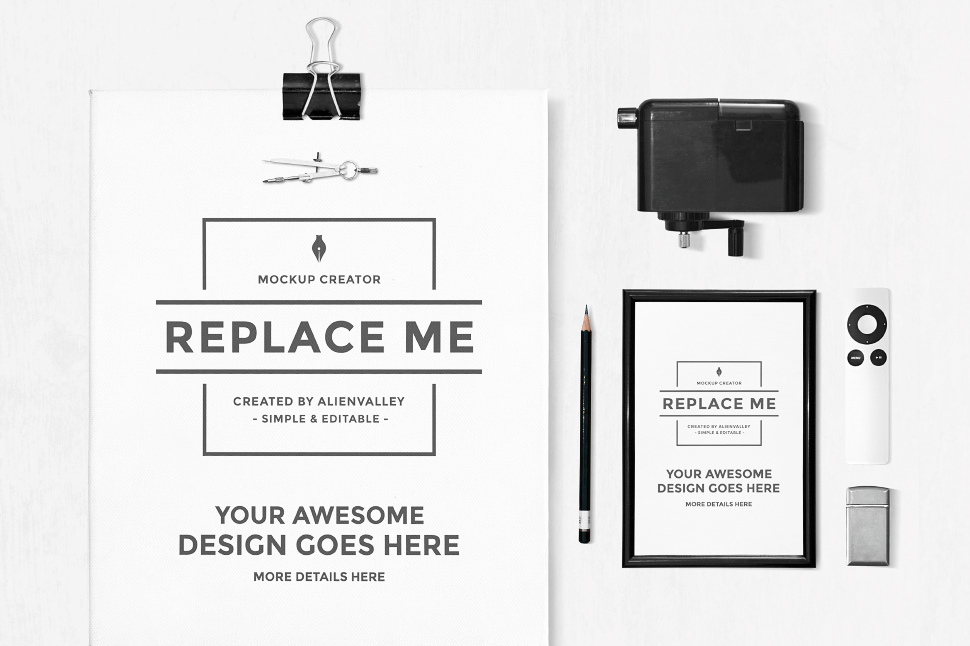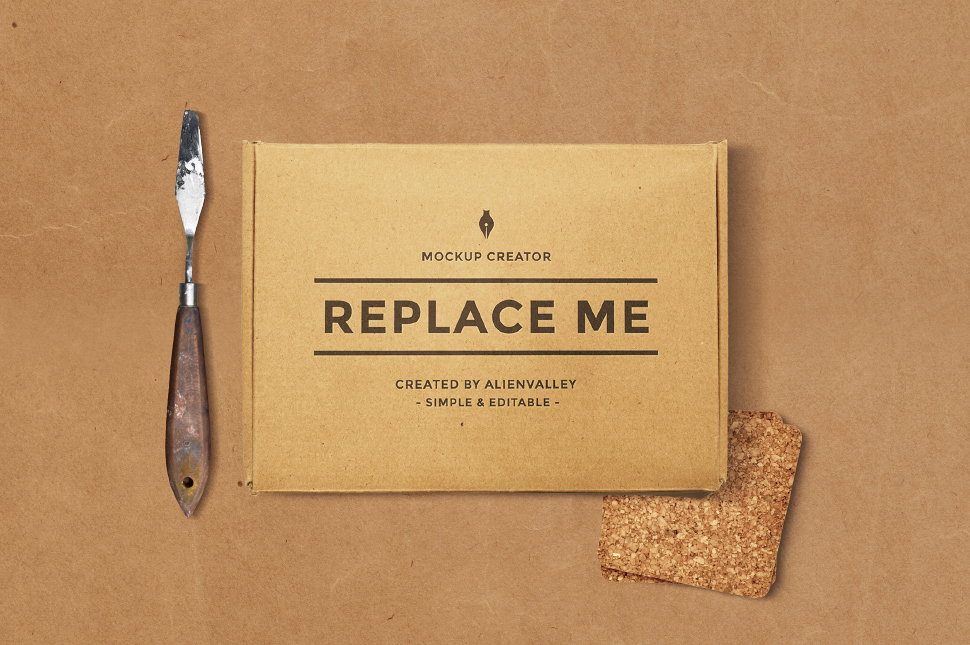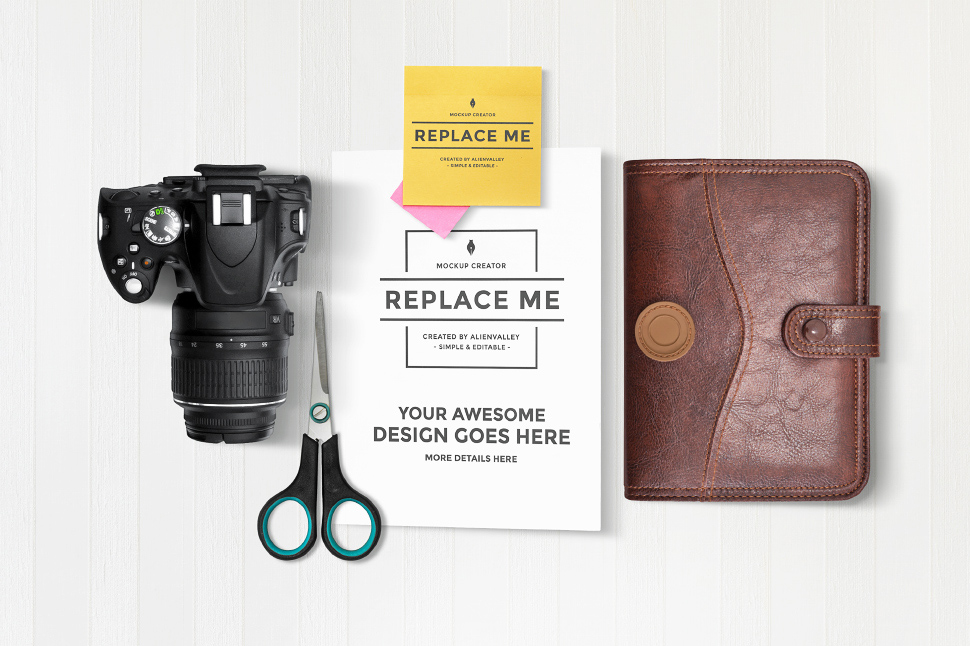 High Resolution
The pictures also come at a very high resolution and they look crisp and clean even at 100% zoom. For most scenarios you won't need to use the images at full size but the high quality will ensure that your results will look good even on printed materials. You can see below a few examples of how the objects look at 100% zoom.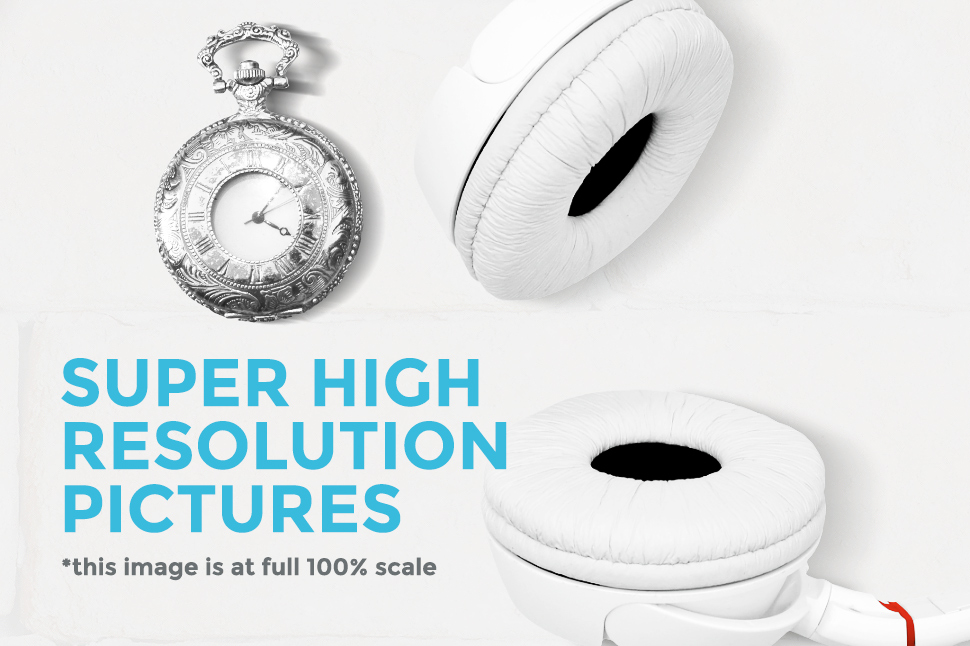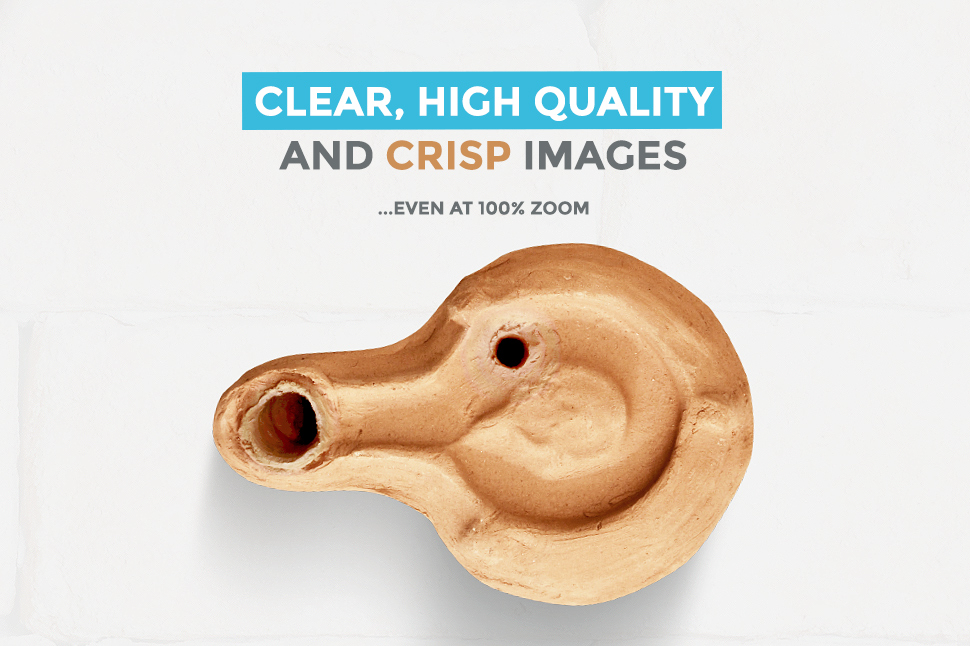 Different Backgrounds
Backgrounds are really important when setting the overall style of a scene. The mockup creator includes 20 different backgrounds featuring various colors and textures. You can combine these or even use your own images if you can't find exactly what you need here (although the collection is pretty varied and colors are easy to change)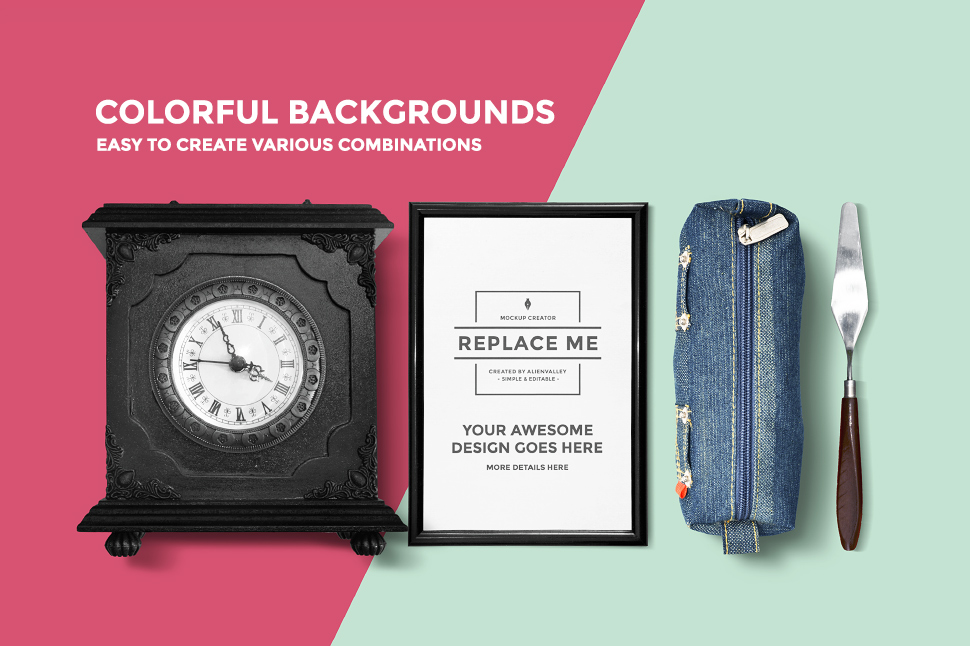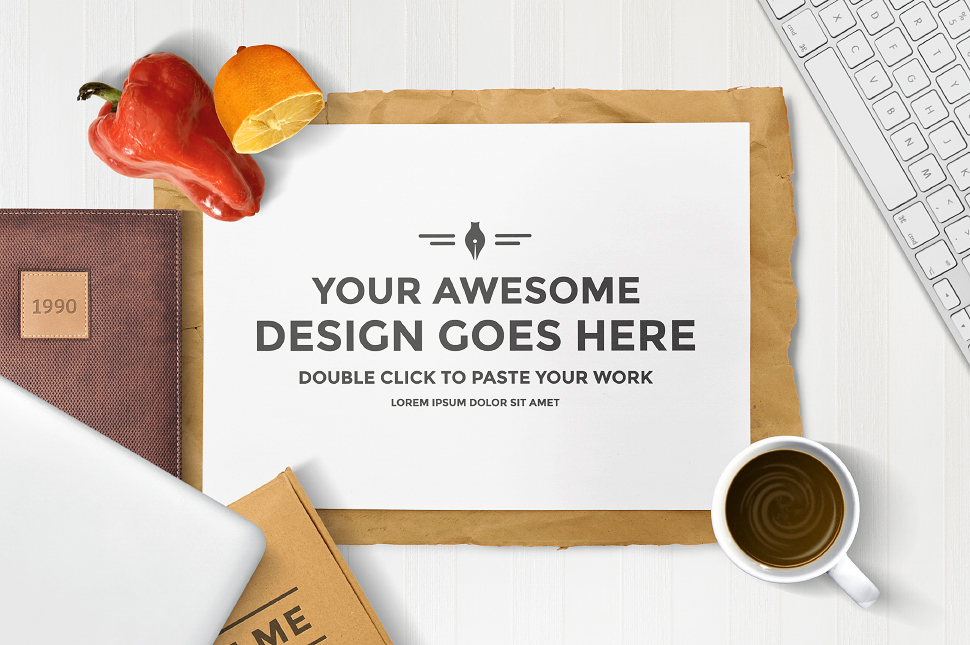 Commercial License
And one more thing. If you weren't already convinced, this whole pack comes with a full commercial license that allows you great creative freedom! Our license terms are easy to understand but if you have any questions then feel free to contact us via our contact page. To read the full terms go to our
license page
.

Item Overview
Here's one last good look at the items included in our Mockup Creator. This remastered edition is available for a limited time only at this a low price so don't miss your chance to make it yours! We did our absolute to bring you this great resource at a very affordable price to help you create stunning work that you'll be proud of.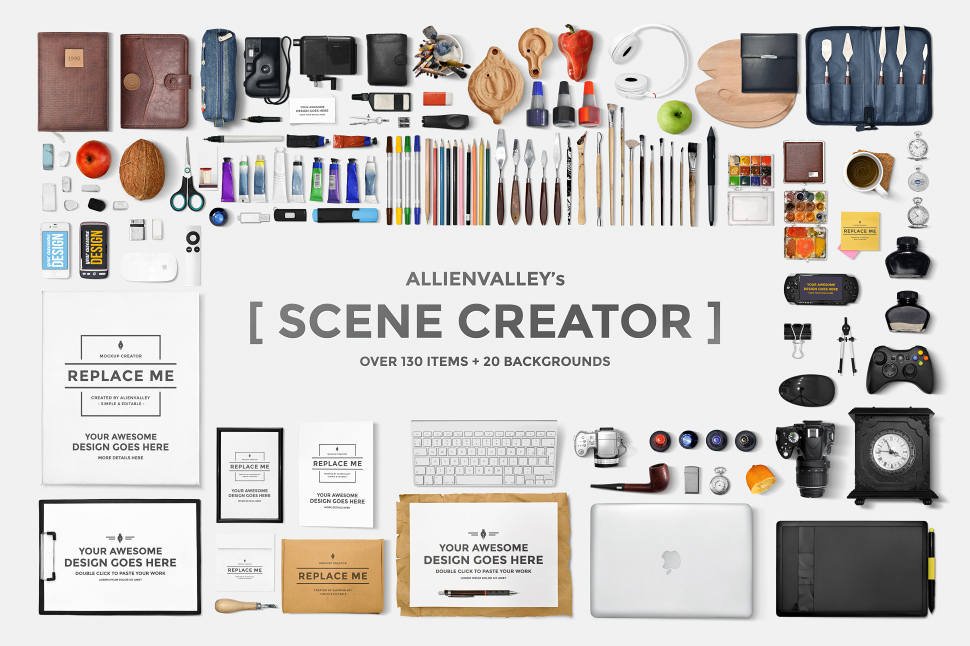 You will be charged
0.00
(

0.00

+

0.00

for VAT)
CLOSE