My name is Captain Koons - Font
A great typeface by Pere Esquerra that includes OTF and TTF files. This is font is caps only and includes all uppercase letter, all the numbers and it features 2 styles.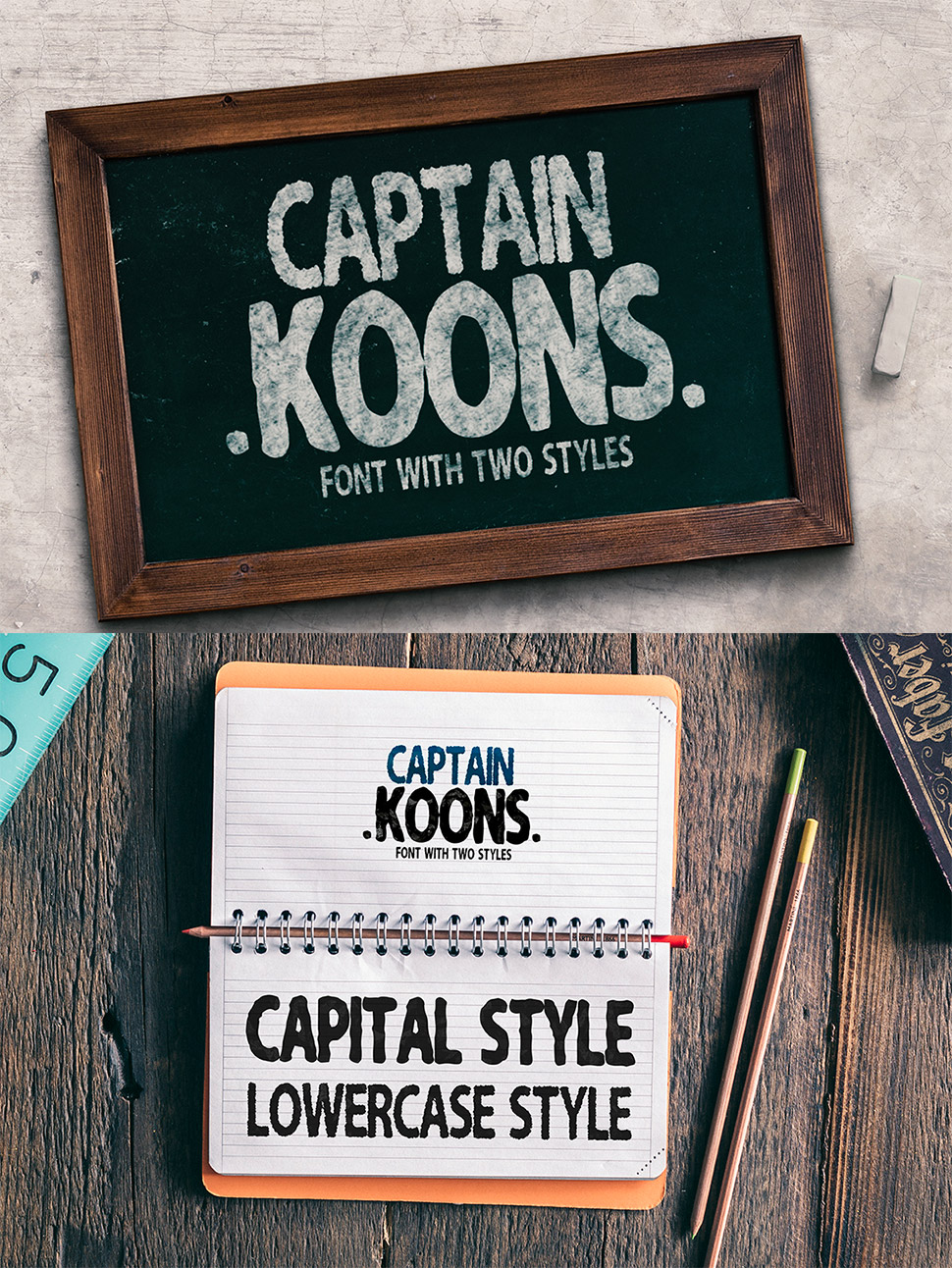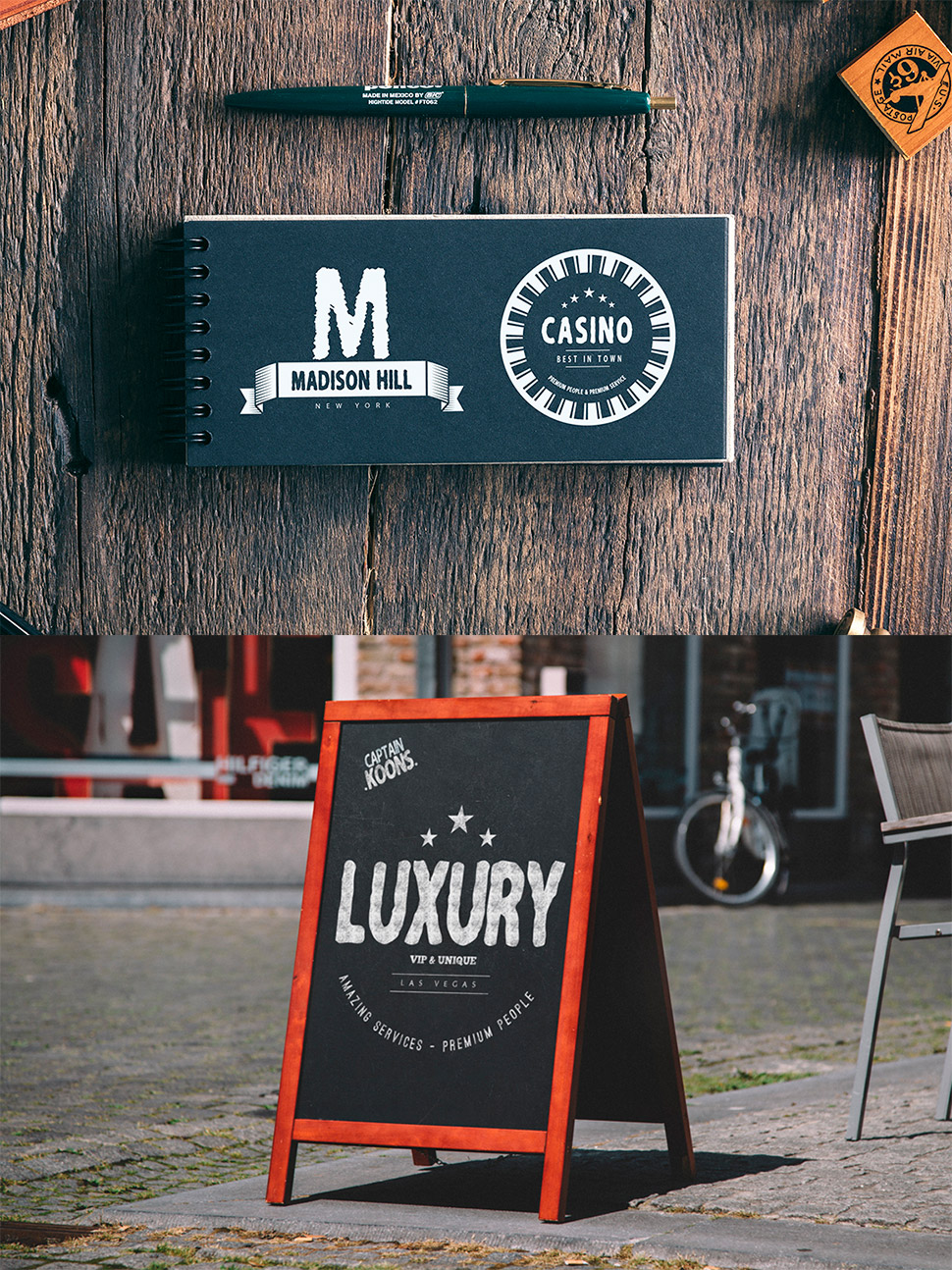 Handding Script (2 Different Fonts)
This pack includes 2 different fonts and each one is available in both TTF and OTF formats. Both fonts are upper-case only and include all letters, punctuation signs and numbers. Best used for headlines!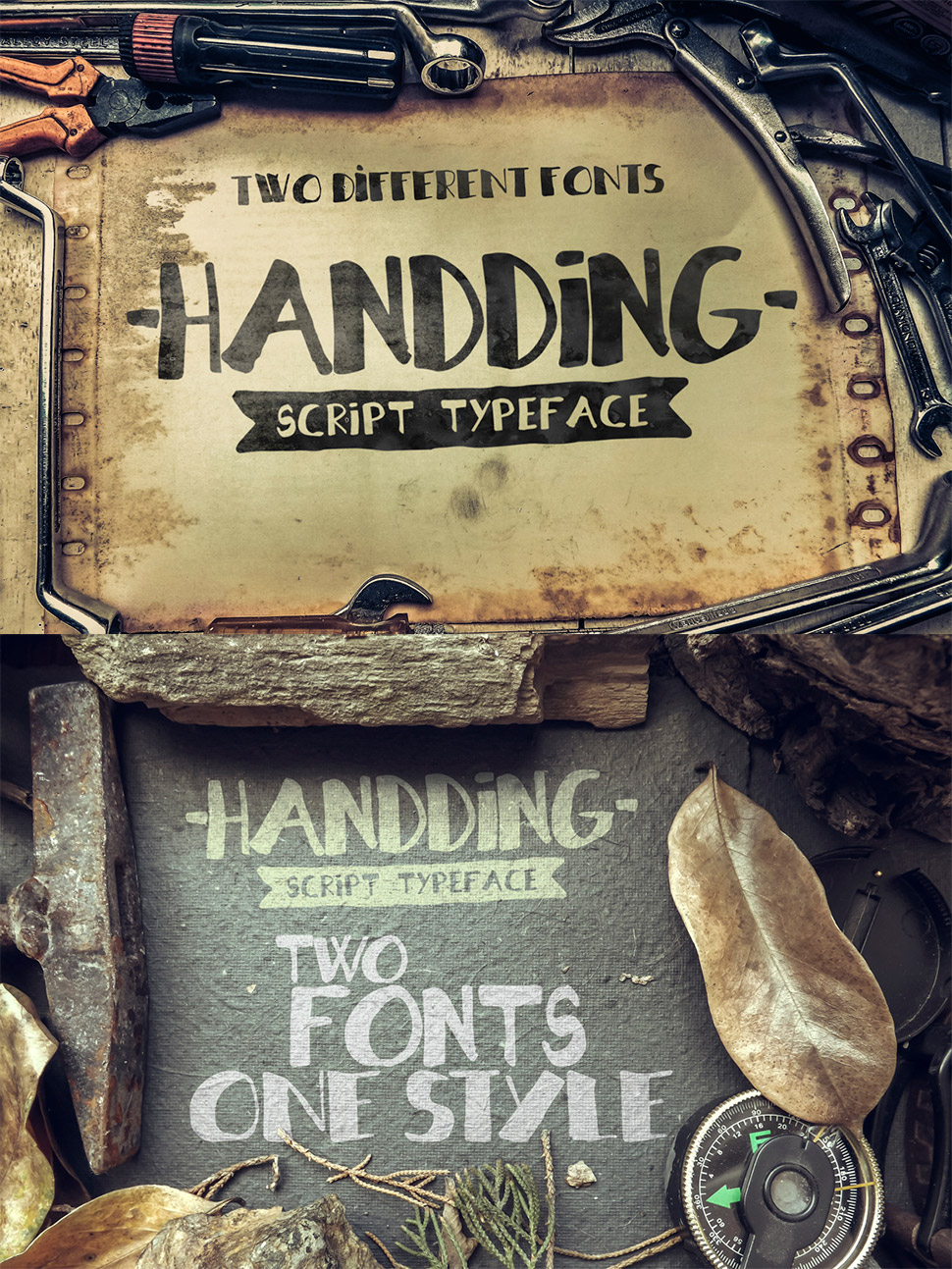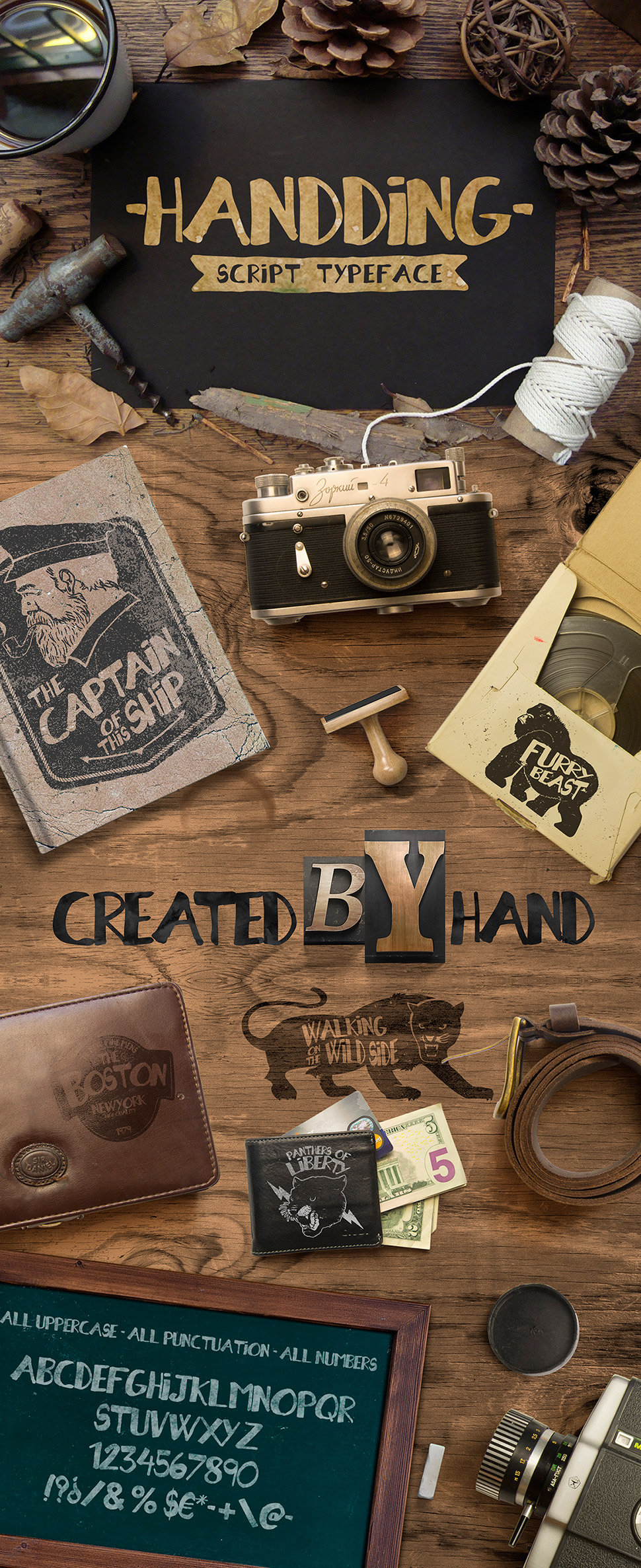 Honey Bunny Uppercase Typeface
Another beautiful handmade typeface that's uppercase only. It includes all letters and numbers and comes in both TTF and OTF formats. Again, this is one great to use for headlines.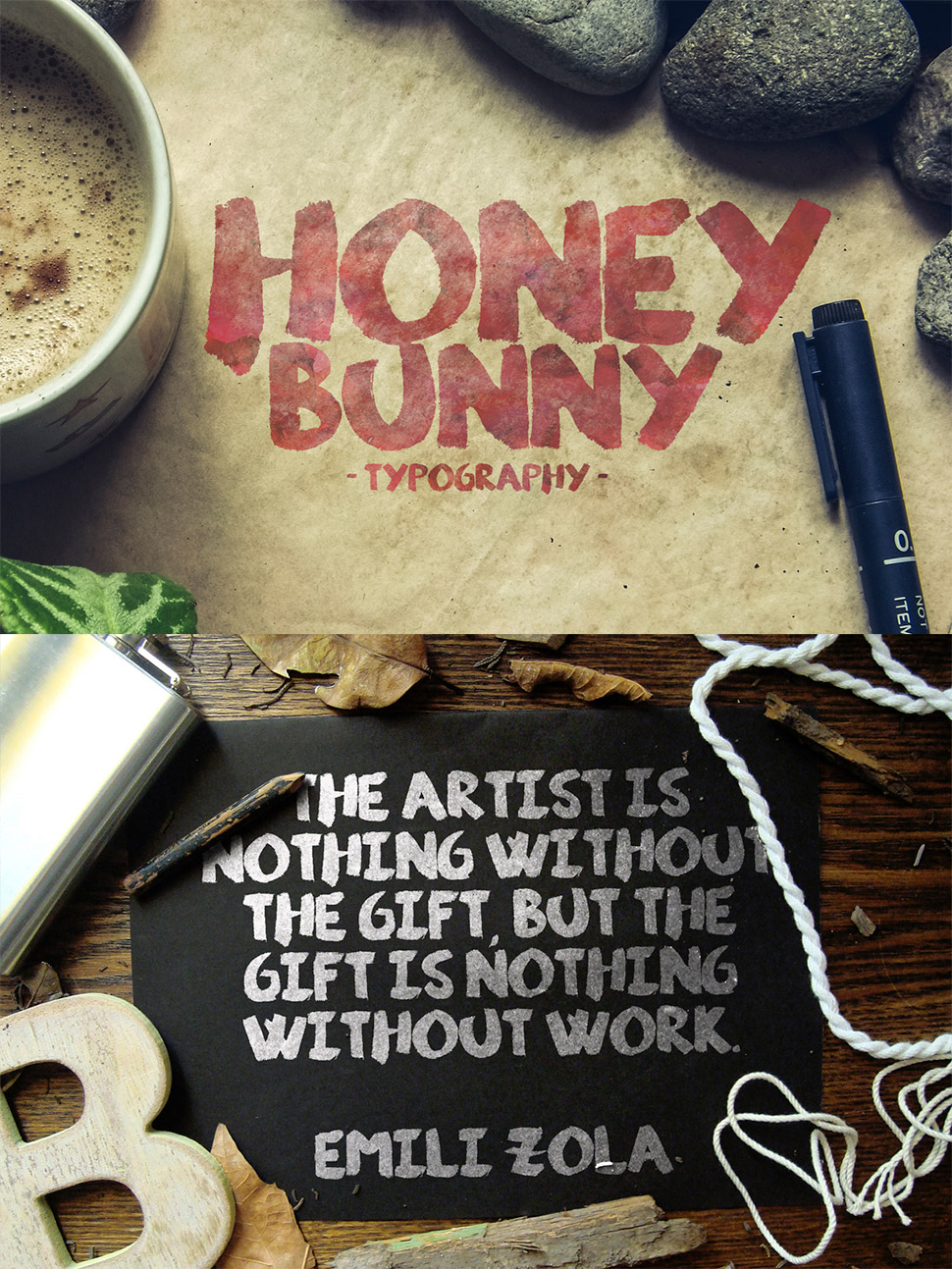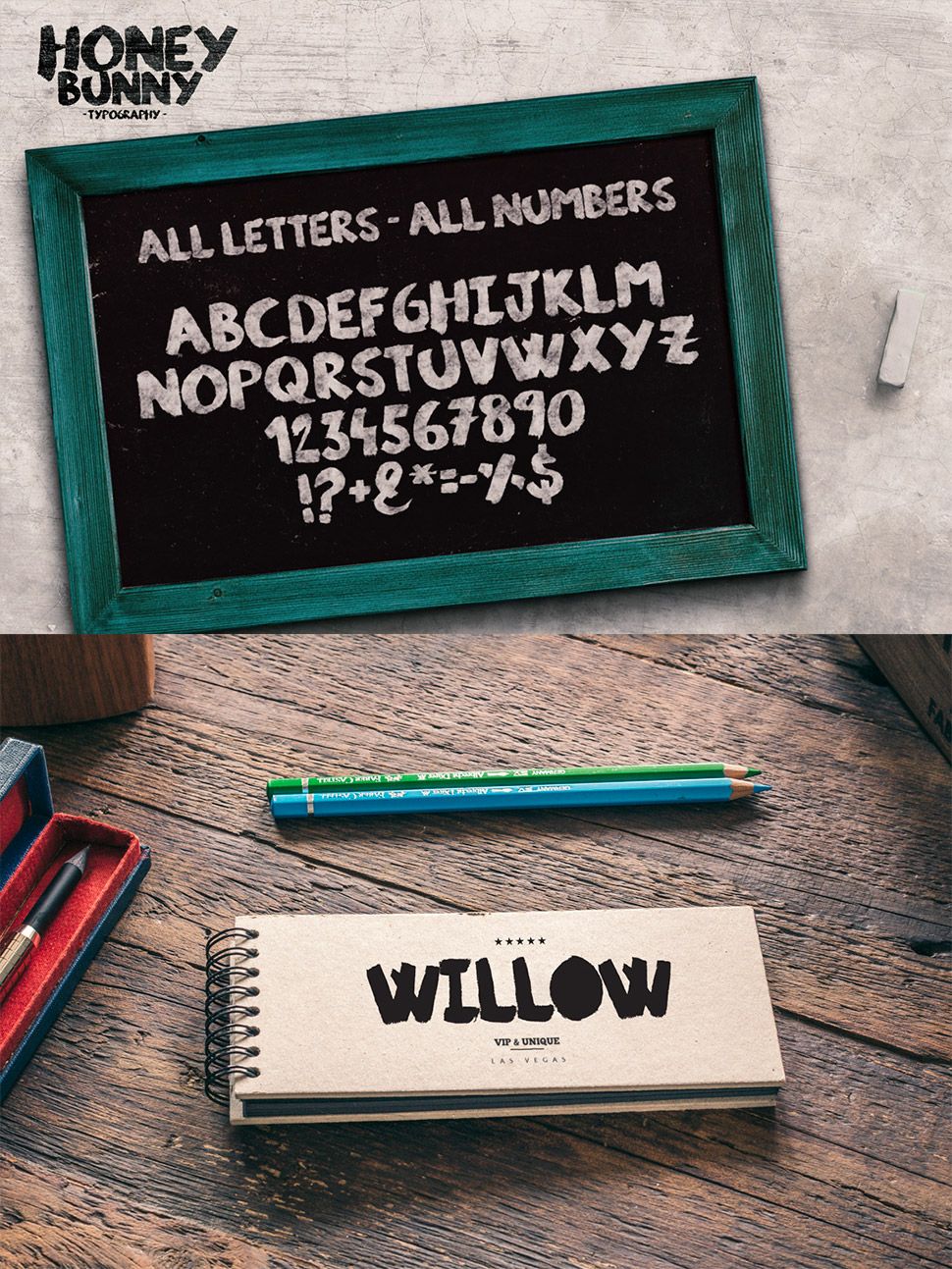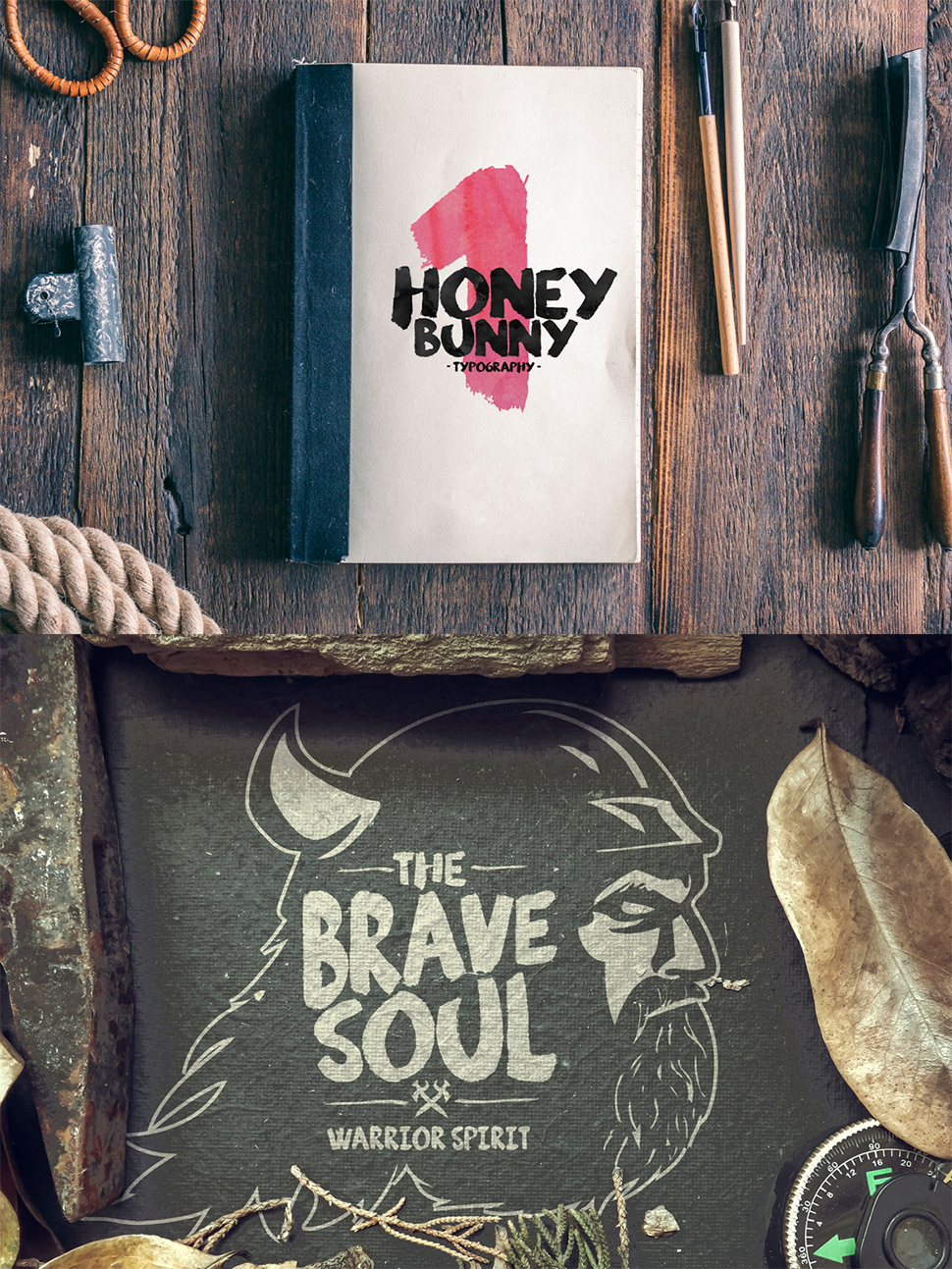 My name is Jody - Uppercase Typeface
The next font in the series is another great uppercase one which includes all the letters, numbers and some symbols. You can scroll down to view the complete character map. Both OTF and TTF file formats are included.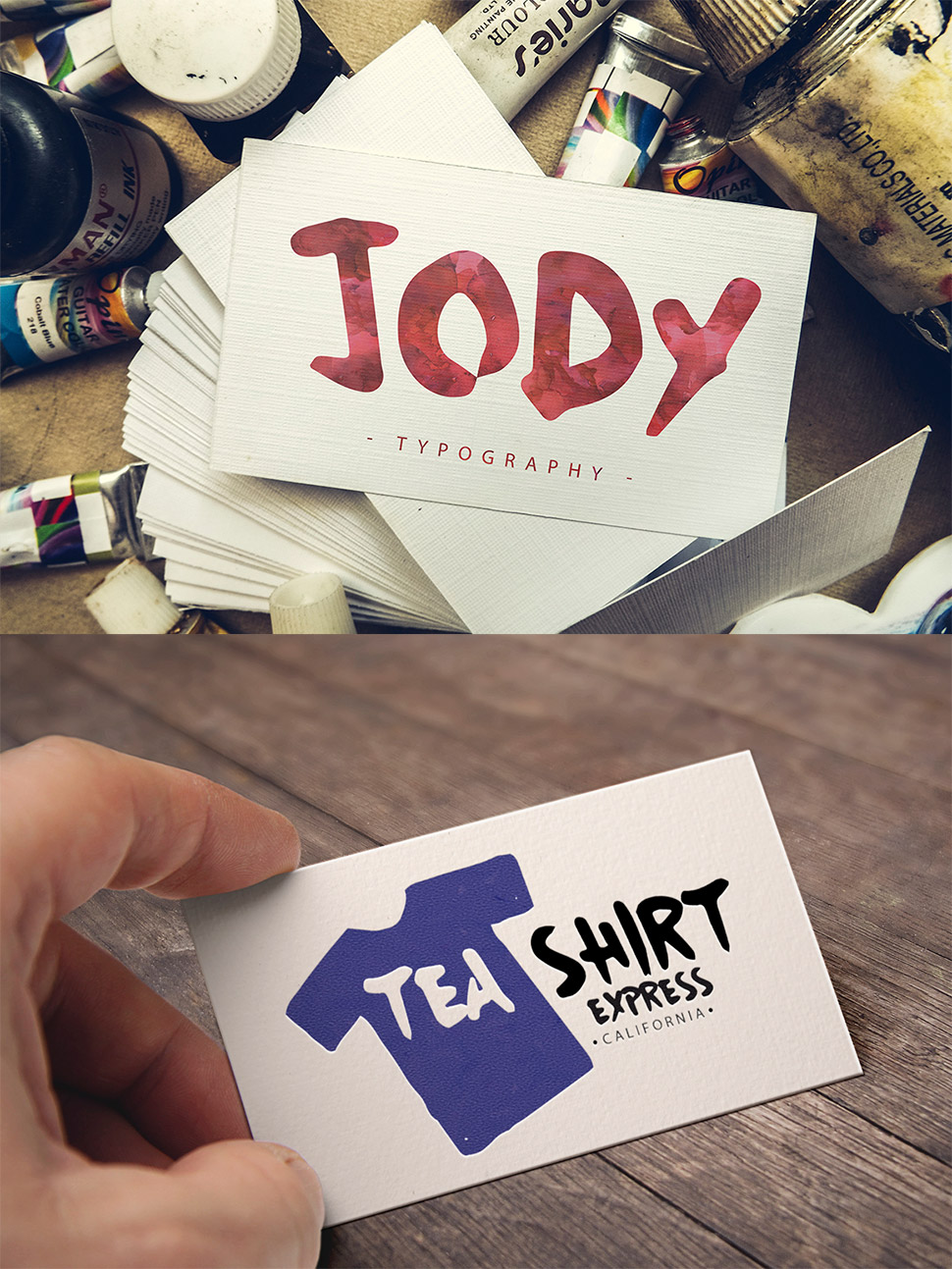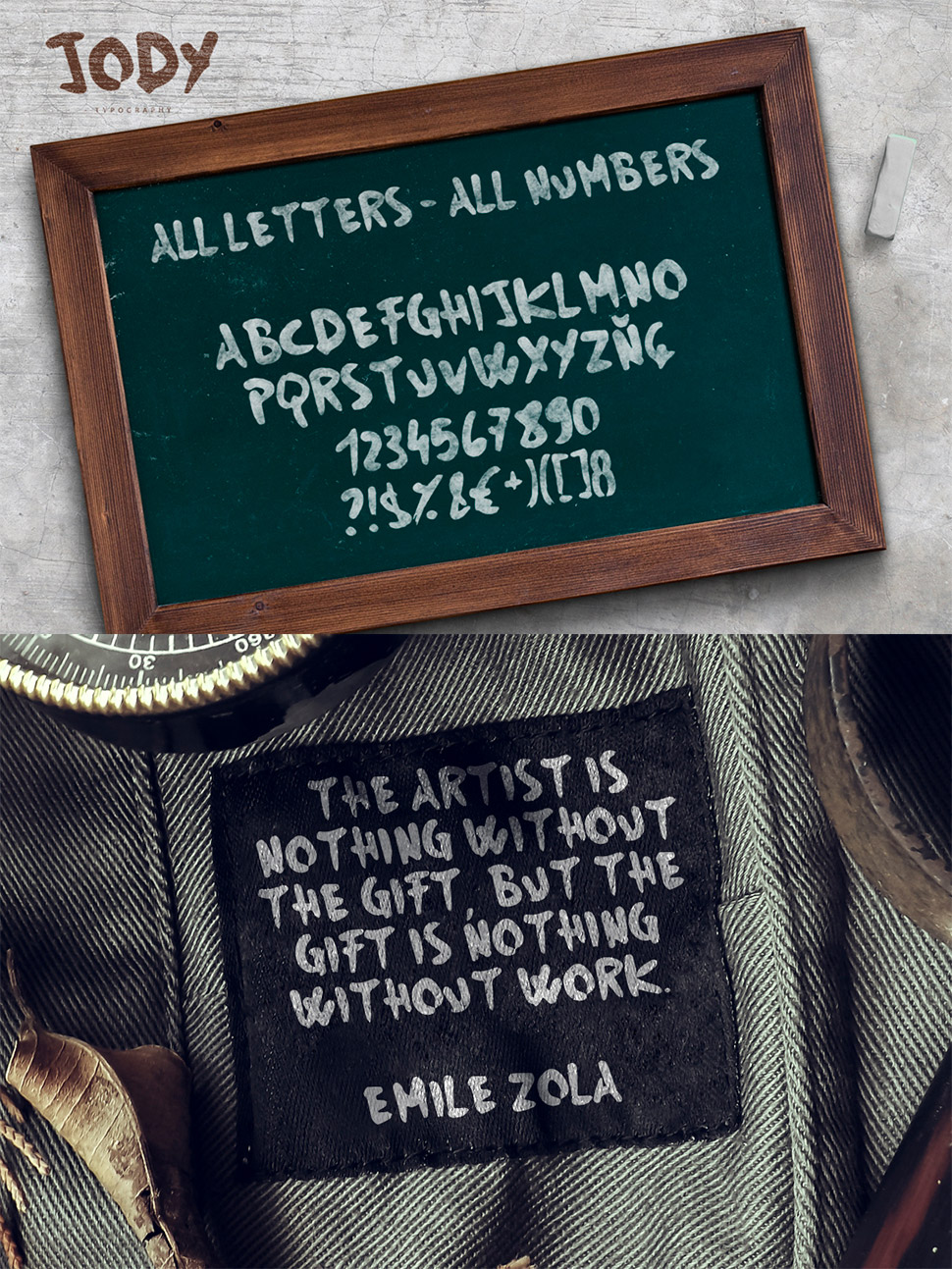 Mocka Script Typeface
This is a complete typeface that includes all the letters (both uppercase and lowercase), all the punctuation signs and all the numbers. The typeface includes 4 fonts (normal, normal-italic, bold and bold-italic) and they all come in both OTF and TTF Formats.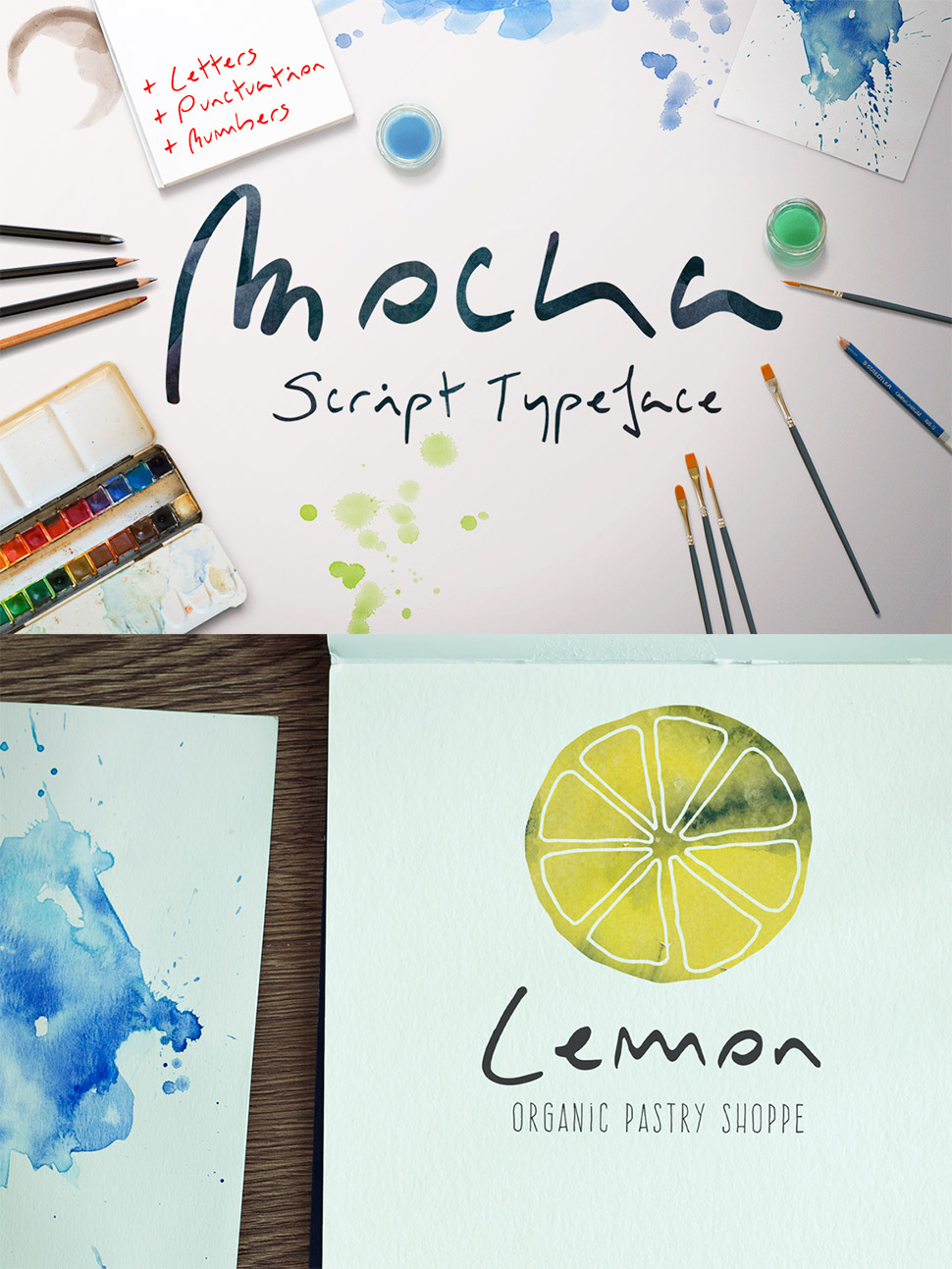 Pubinie Script Typeface
Another complete typeface that includes both lowercase and uppercase letters, all the punctuation signs and all the numbers. The font comes in OTF and TTF formats so you can easily use it on your Mac or PC.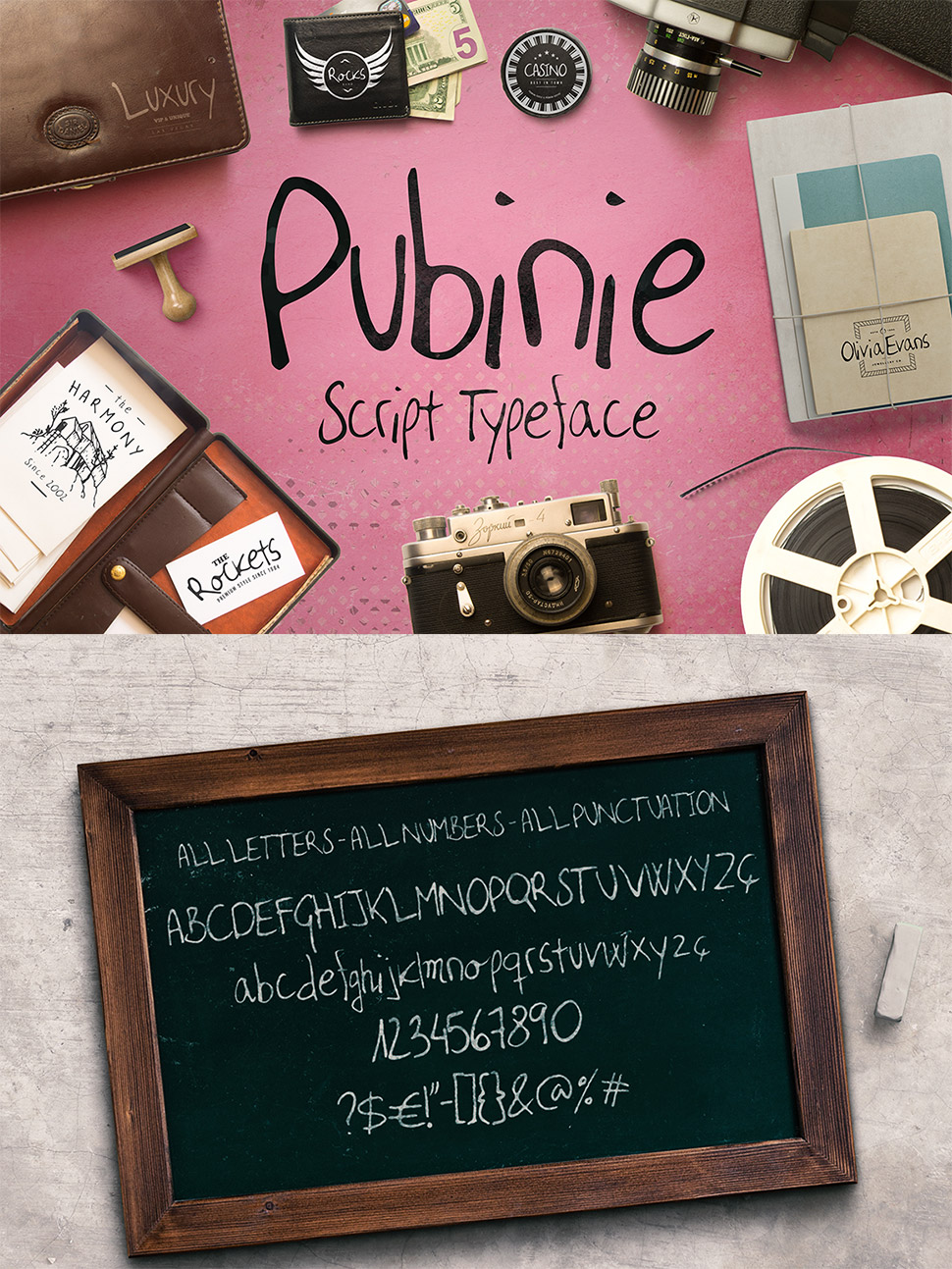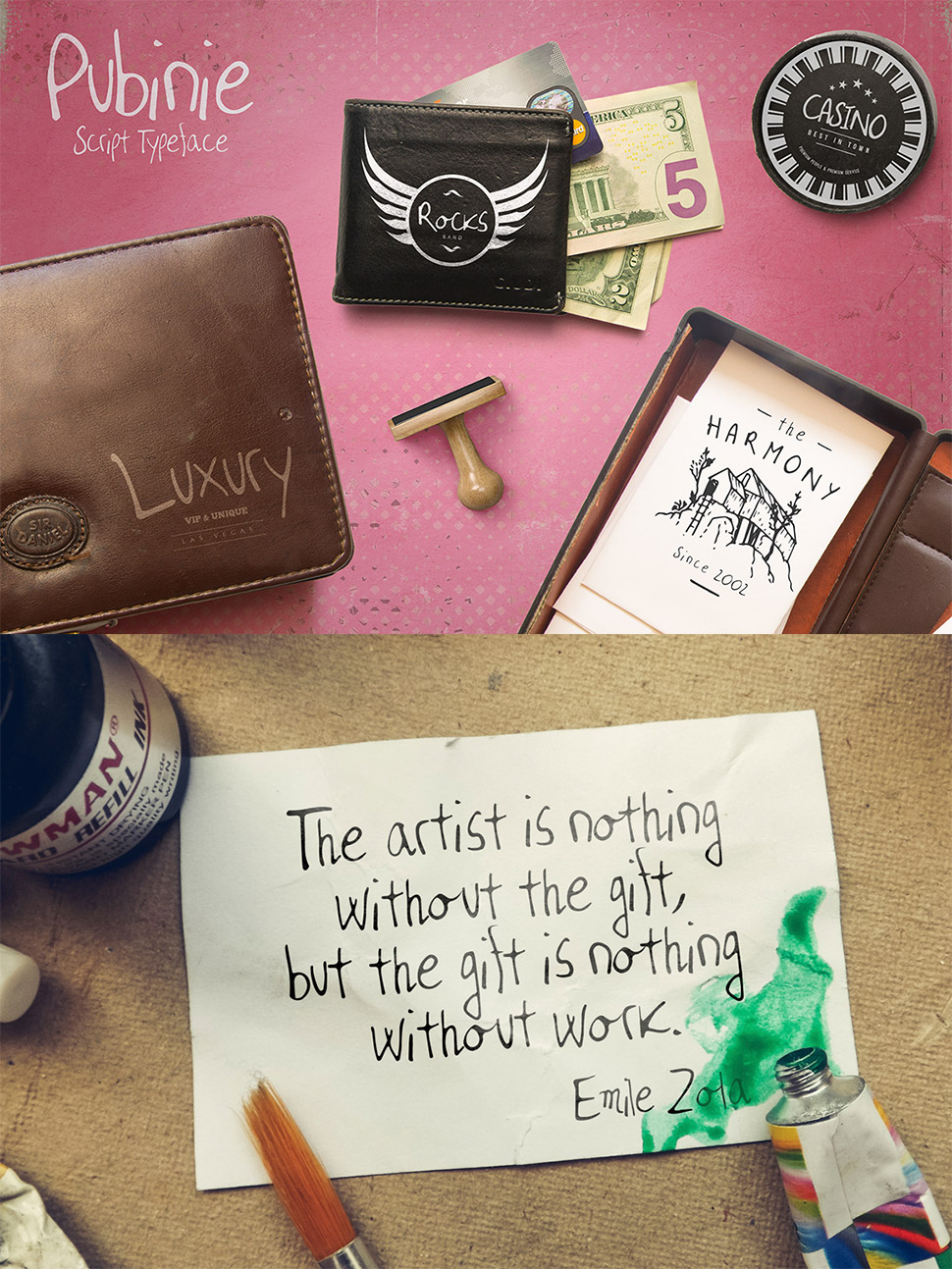 Script Calm + 100 Bonus Elements
A completely handmade typeface plus some nice extras. Use this typeface to give your designs an authentic handcrafted feeling. It features uppercase letter, punctuation signs and all the numbers. There are also 6 variations included (Regular, Cursive, Light, Light Cursive, Bold and Bold Cursive), each one in both OTF and TTF formats. As a bonus you will also get a collection of 100 classic and unique handmade design elements.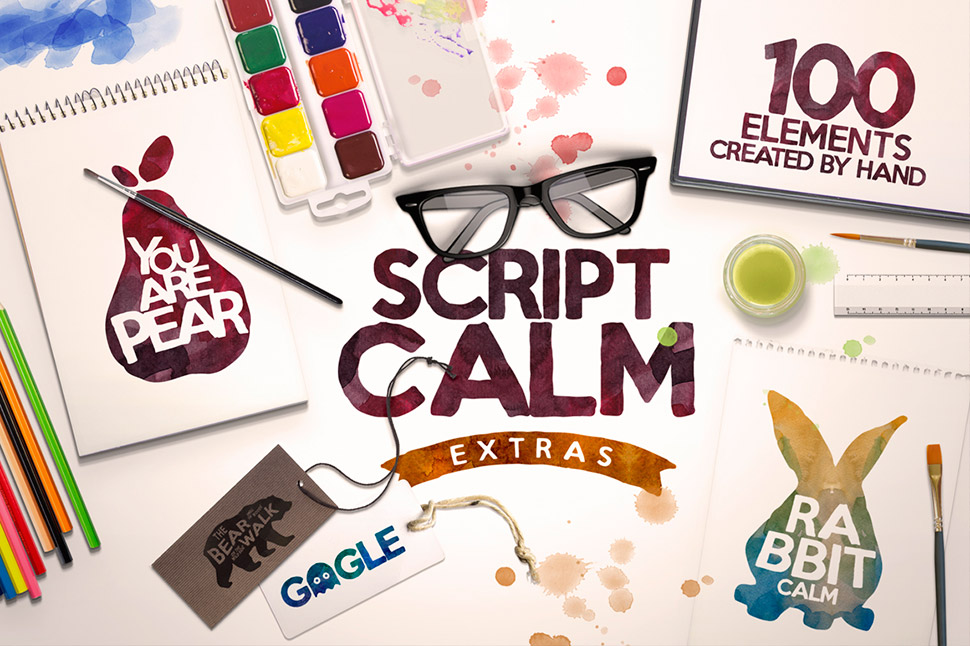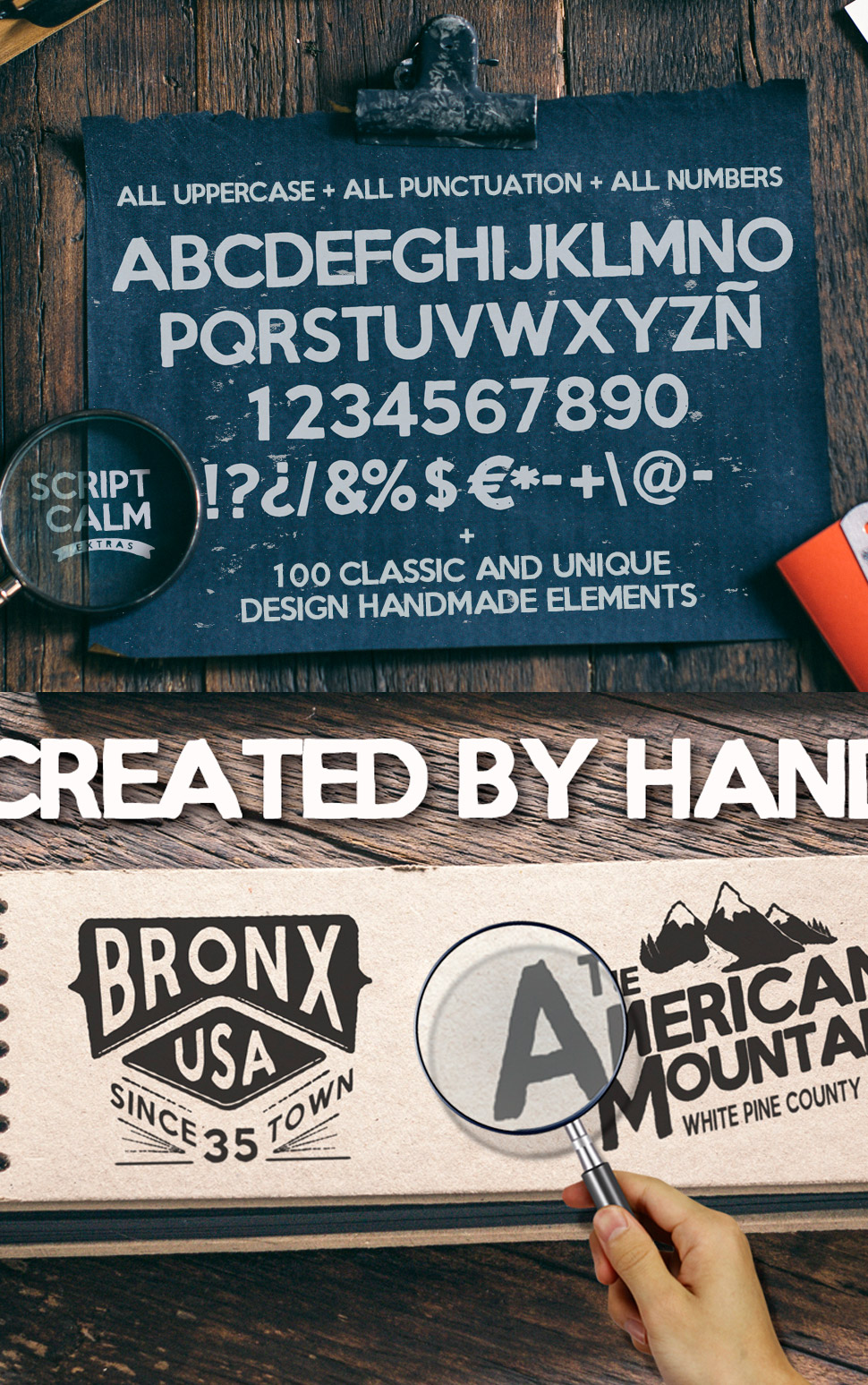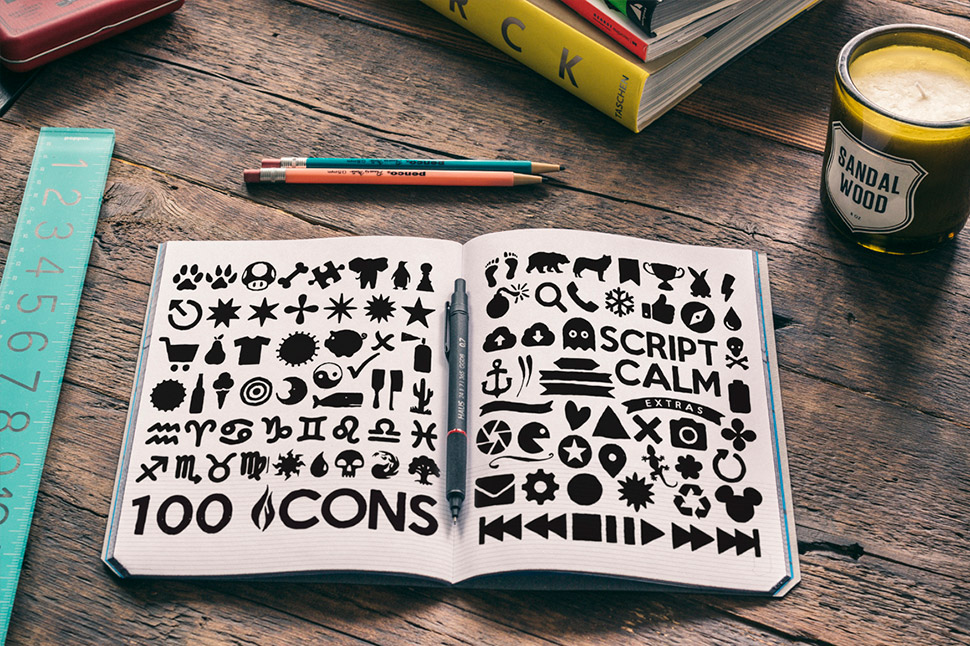 Wonderfont Brush Typeface
Another all-caps handcrafted brush typeface that looks amazing! It includes all the uppercase letters, numbers and some symbols - scroll below to see the full character map. OTF & TTF files.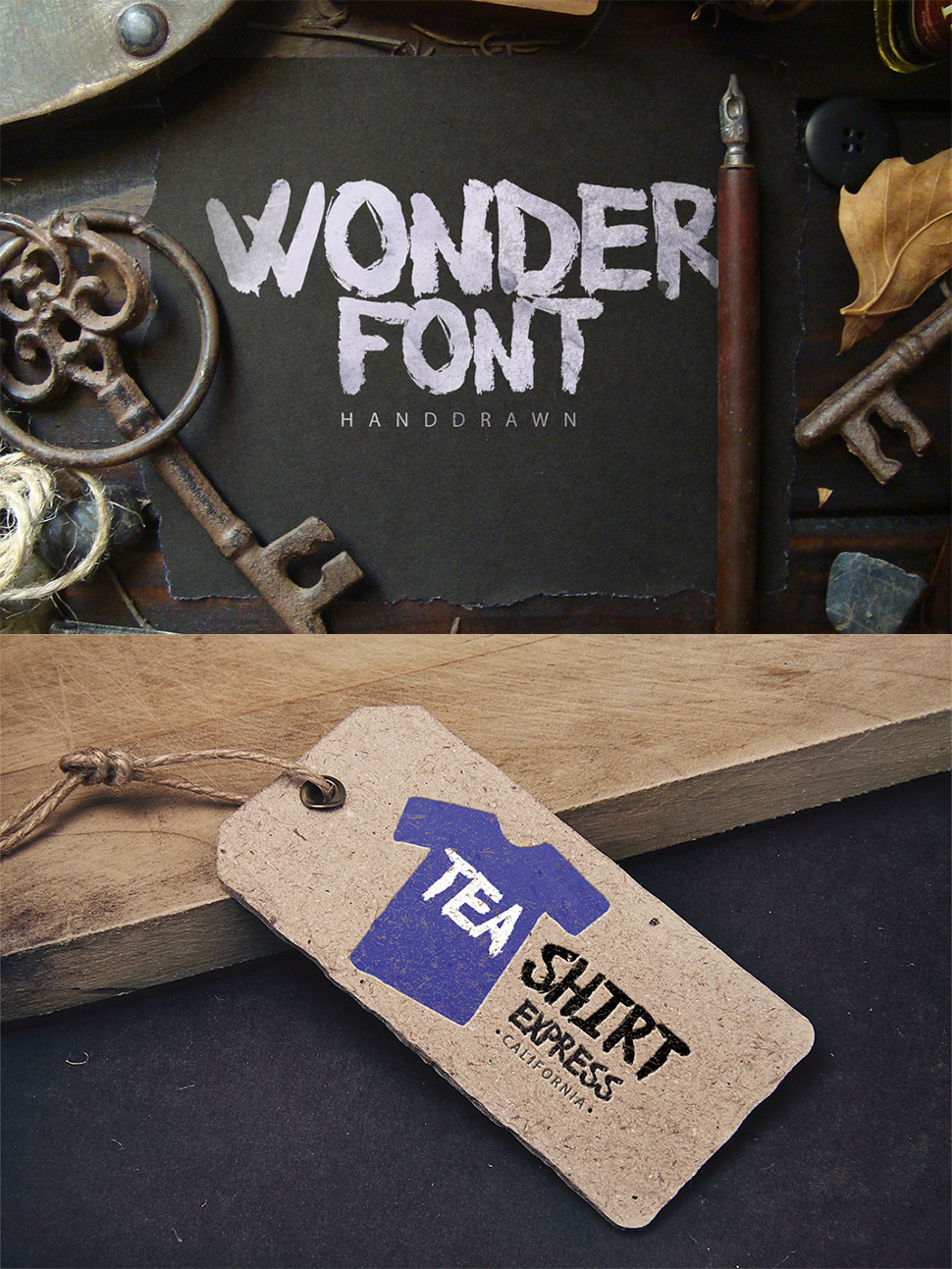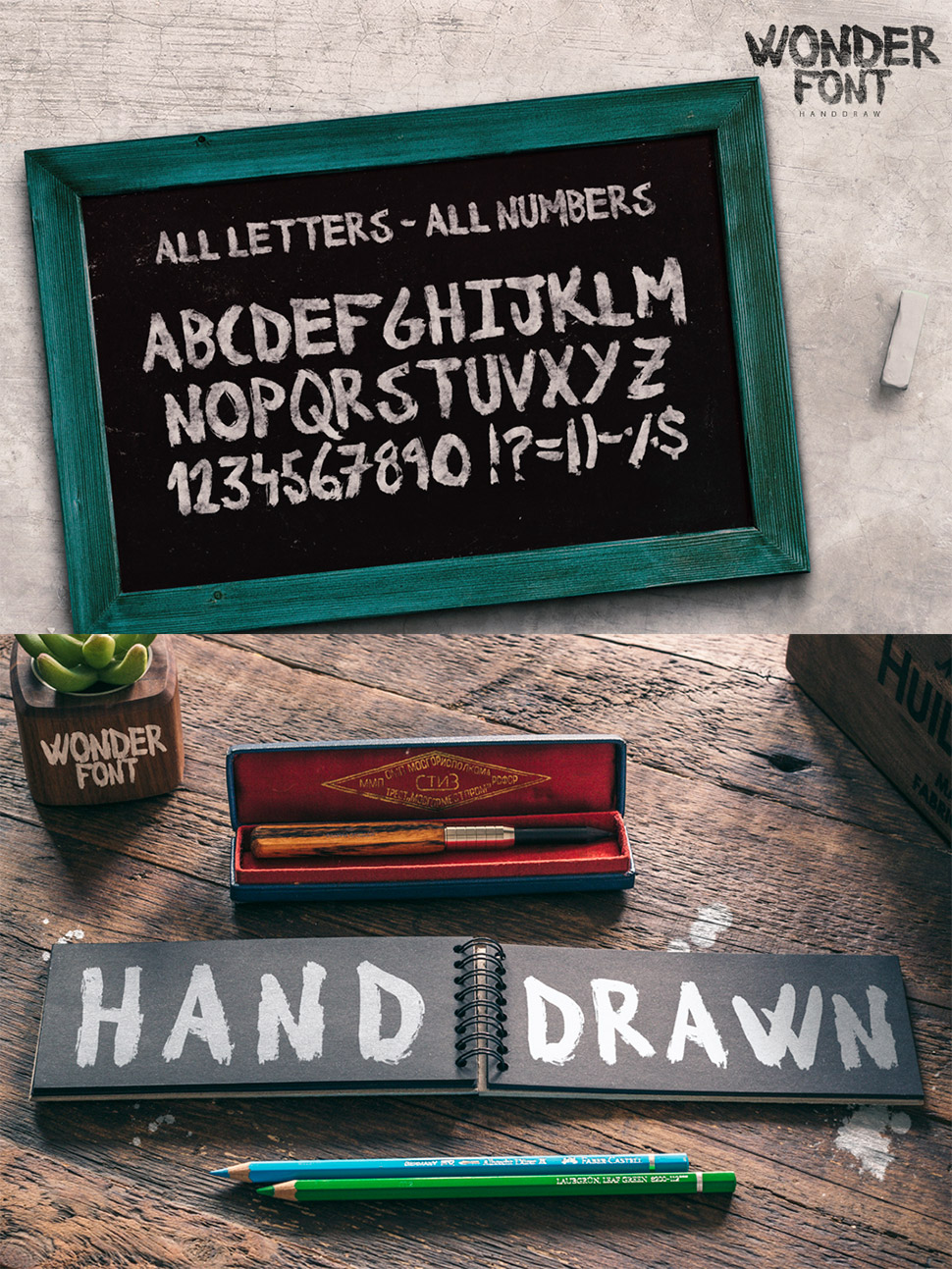 Woys Brush Typeface
Woys is a cool typeface that can be used in any design project that needs to have a handcrafted look. The font looks beautiful and includes all uppercase letters, all numbers and some symbols (see below). OTF & TTF files for PC and Mac.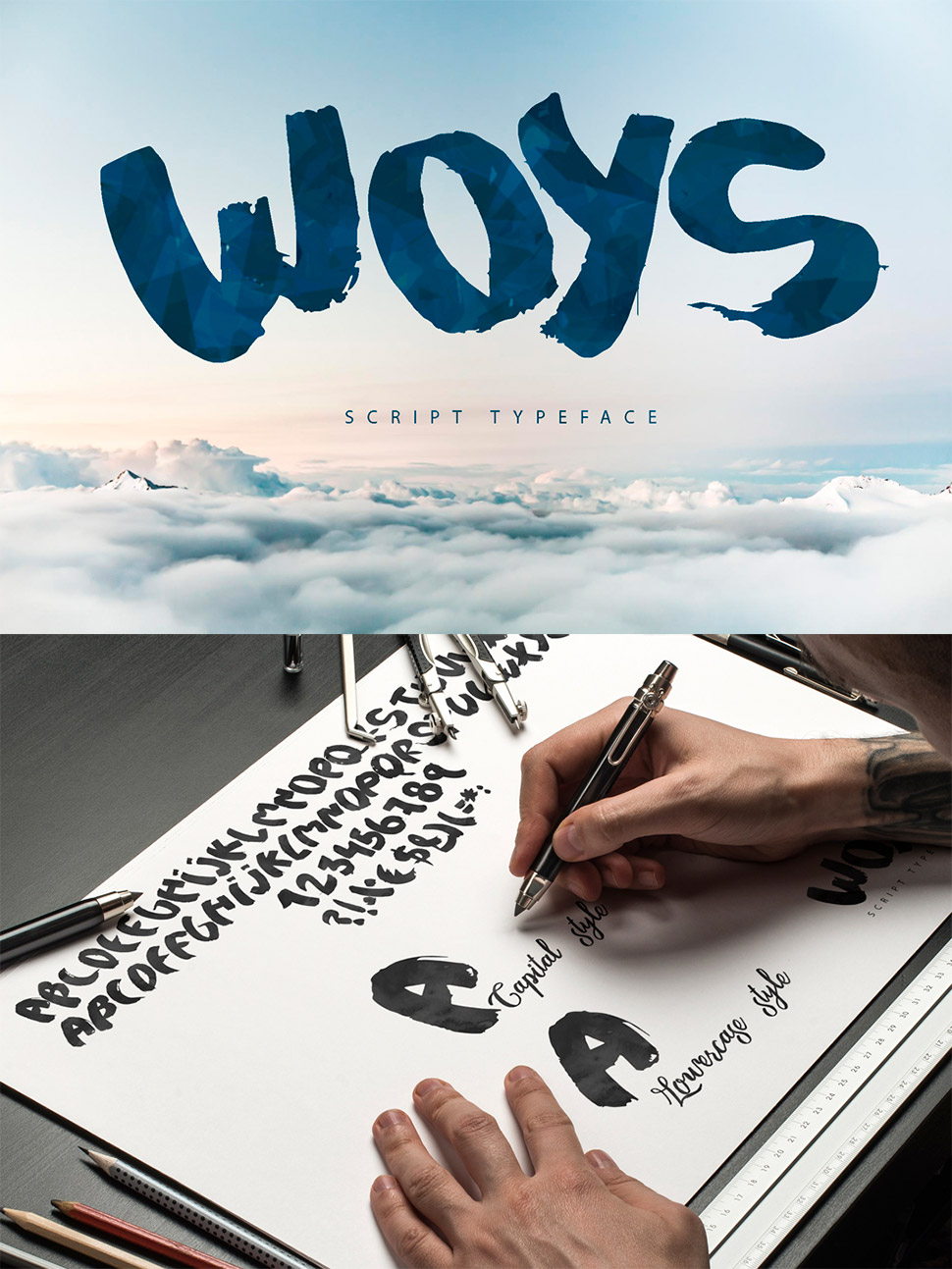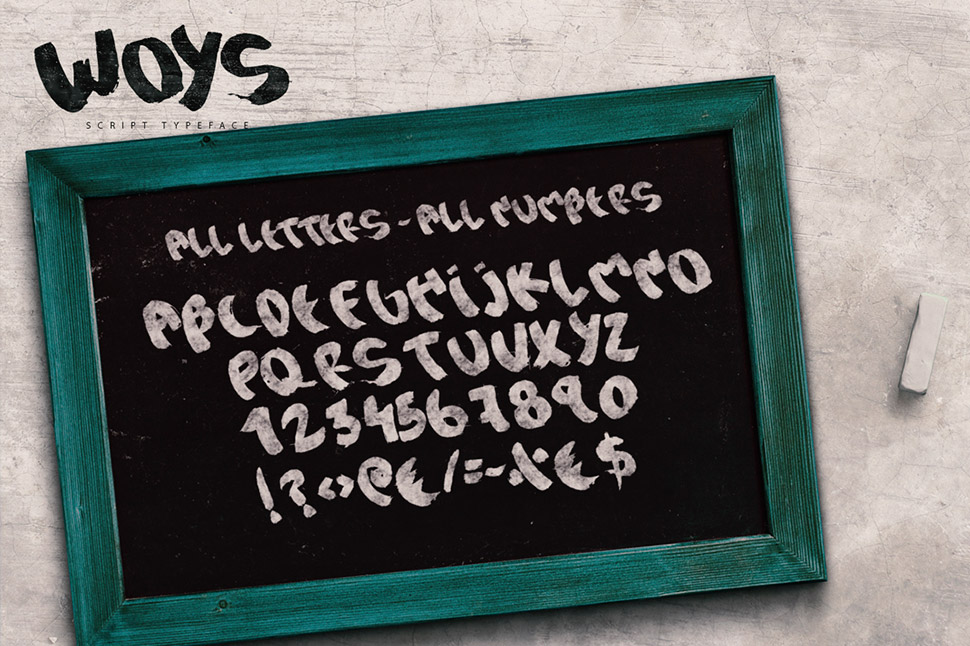 12 Beer Mockups
The next item in the bundle features a collection of 12 Beer Mockups that can be edited via the "smart objects" layer in each of the included files.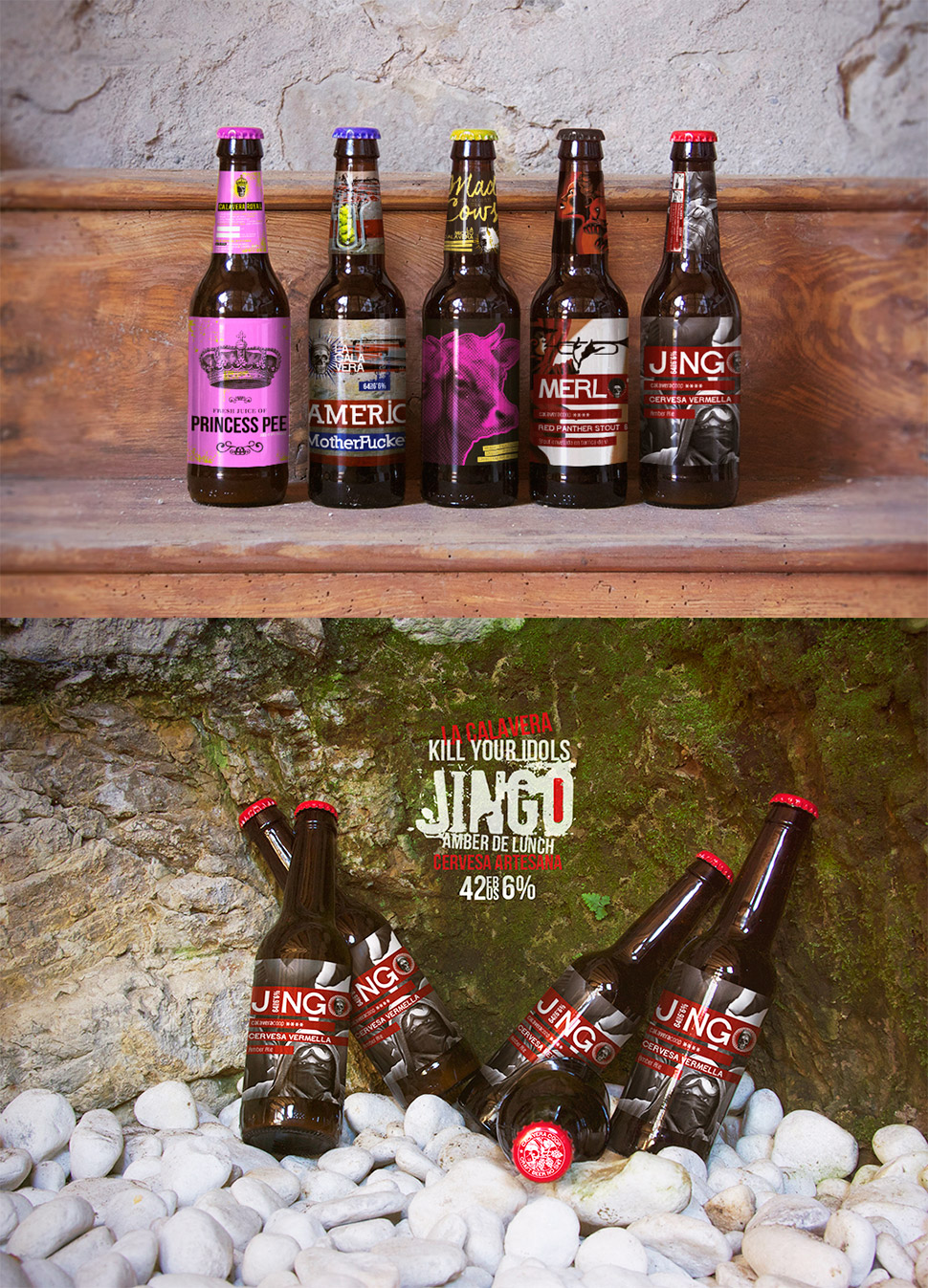 24 Logo Templates Bundle
The bundle includes 24 premium badges/logos and 43 watercolor styles. The logos are vectorial meaning they are fully editable and scalable. The texts are also are editable. You can scroll below to see all the included logos and some sample watercolors.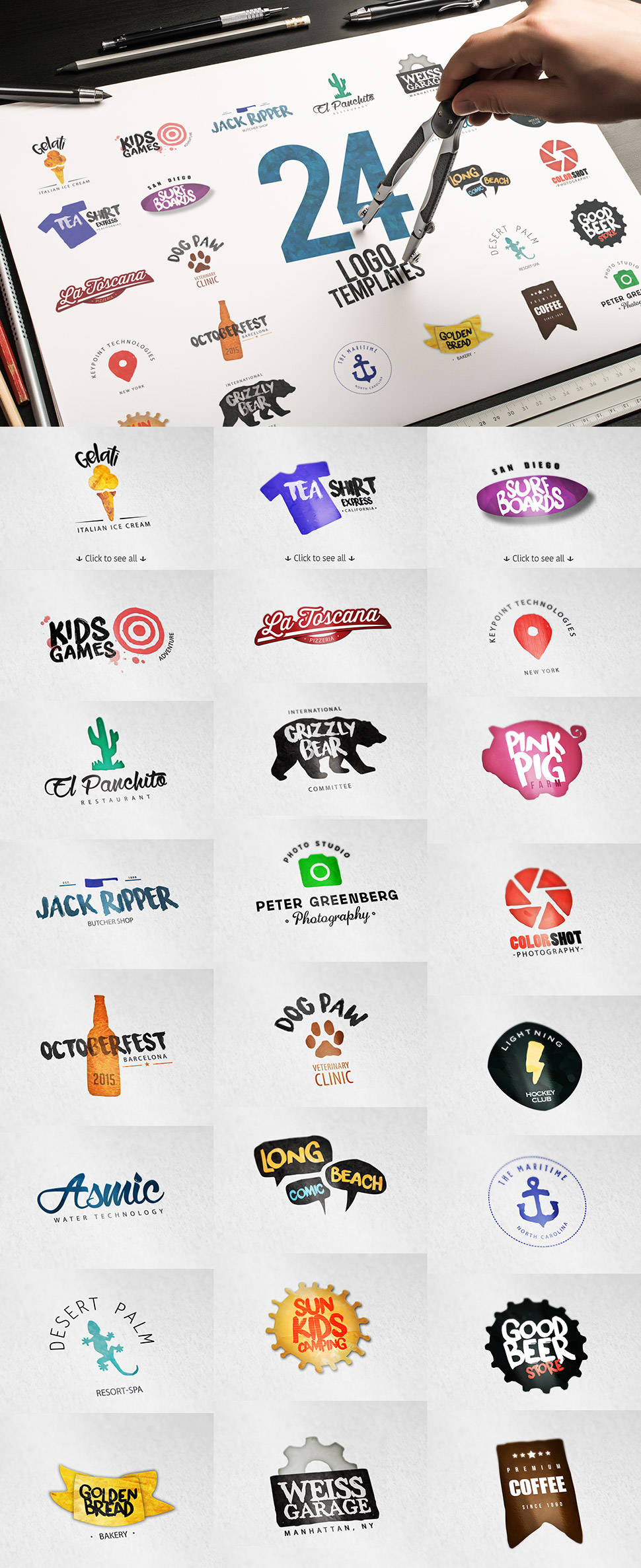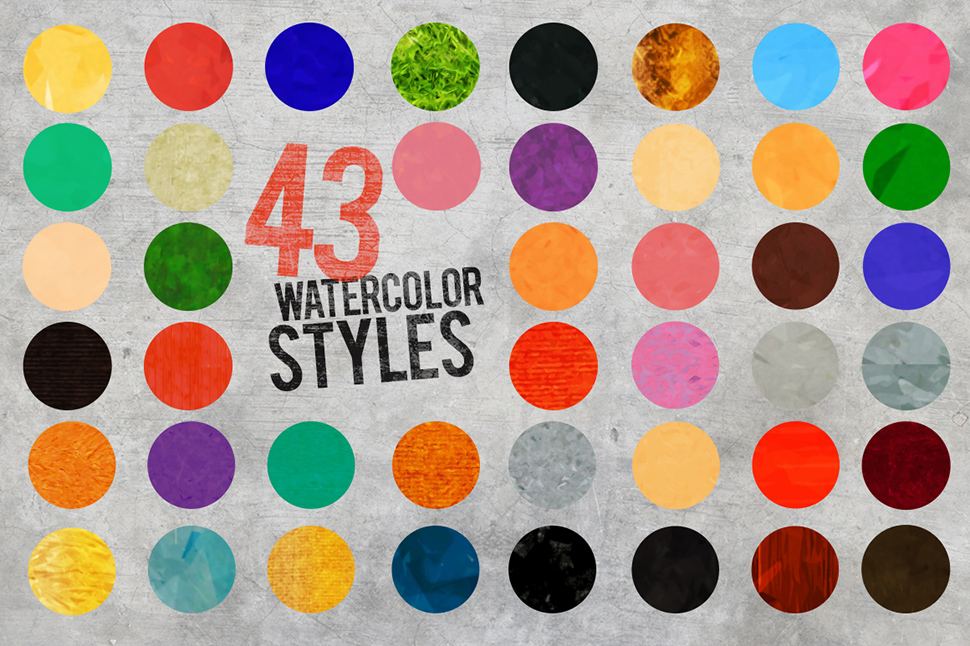 10 Vectorial Dog Breeds
The pack includes a colection of 10 vectorial breeds that can be used with Photoshop. Each vectorial illustration includes editable text that can be changed (see the second picture).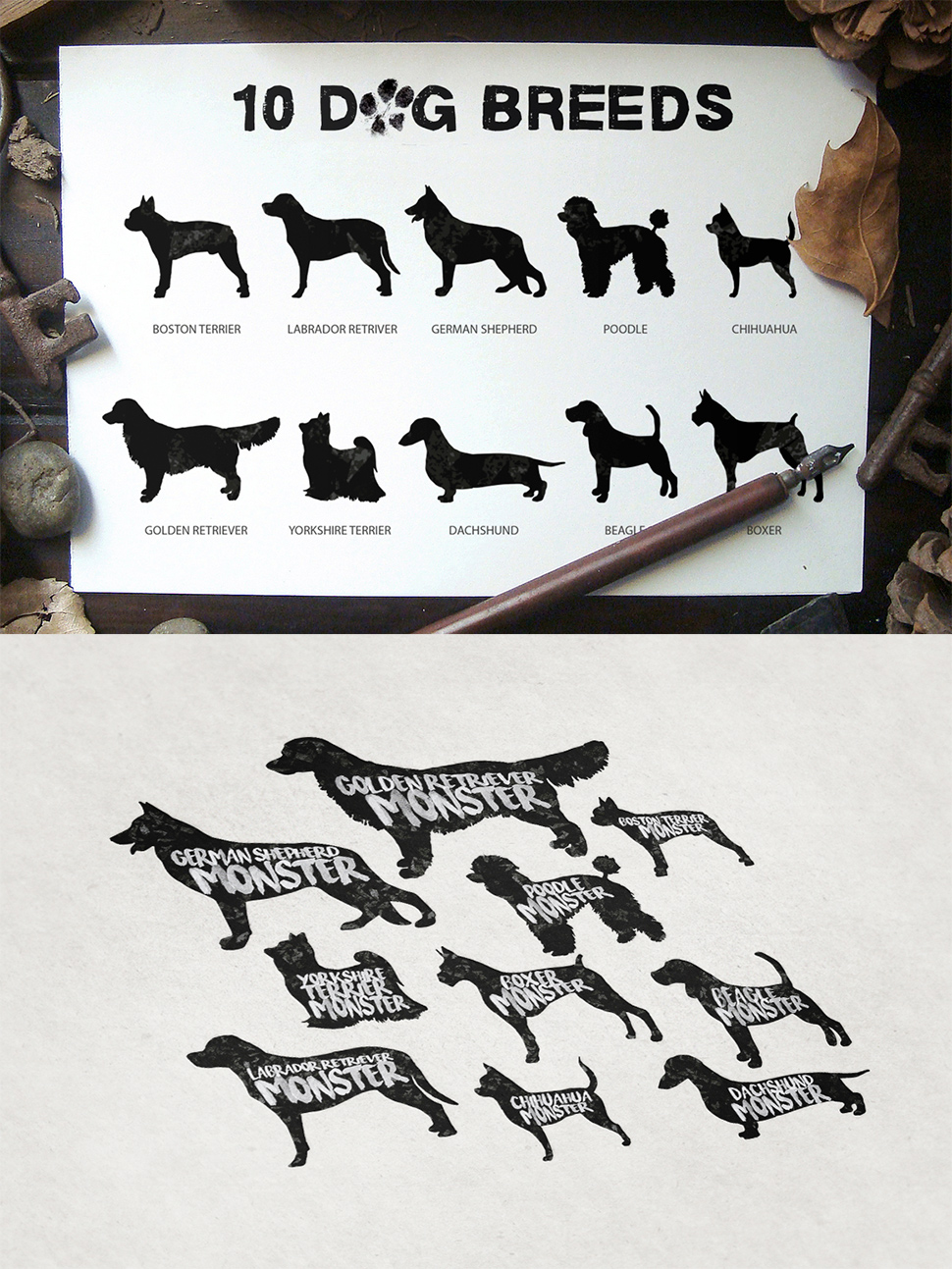 5 Pirate Dog Faces
Lastly we have a kit of 5 vectorial pirate dog faces that are available in both .ai and .psd formats for Photoshop and Illustrator users. These have all the benefits of vector illustrations: changeable color, unlimited resizability and they are also easy to use.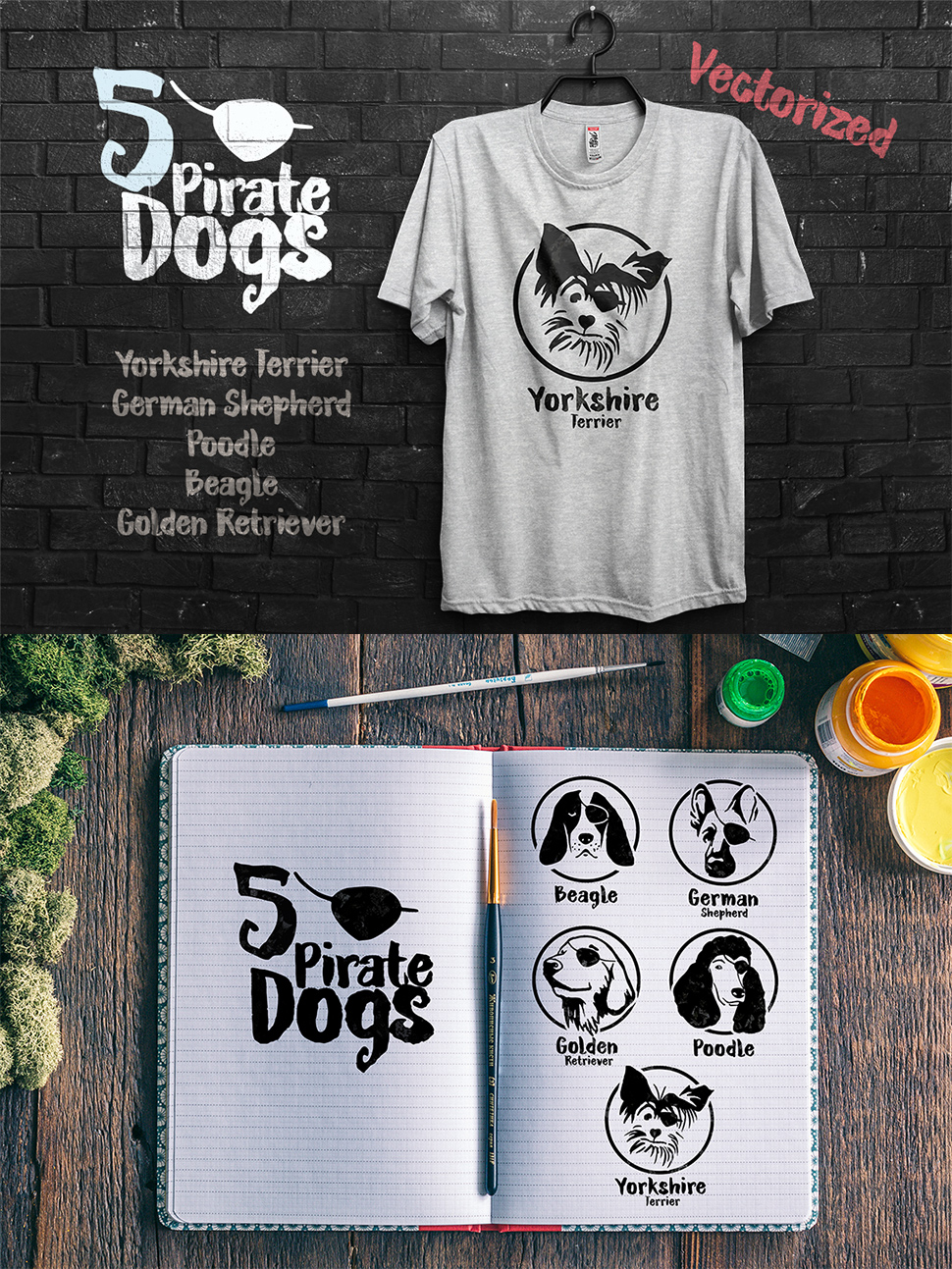 You will be charged
0.00
(

0.00

+

0.00

for VAT)
CLOSE